Alex found her way into freeride mountain biking via trail building and advocacy. In her home state of Vermont she served as the lead trail steward for the popular Perry Hill trail network. After moving out west she fell in love with the desert of Utah and the self expression that it's terrain afforded. It allowed her to blend her background as a backcountry snowboarder with her love of mountain biking.
In the summer of 2021 she was invited by Red Bull to participate in a freeride focused progression week with Hannah Bergemann, where she stepped into hitting big jumps and took her new found passion to Hangtime, a women's focused Jump Jam in Bellingham Washington on Blue Steel.
As an LGBTQ+ woman she cares deeply about creating space for LGBTQ+ folks in cycling and inspiring women to progress the sport, whether it be hitting that 1 foot drop for the first time, or stepping into freeride terrain. Still inspired by her trail advocacy days she strives to take a community focused approach to her role as an athlete.
Alex Showerman
Hometown: Where ever I park my RV
Disciplines: Freeride
Favorite Trail: Joe's at Perry Hill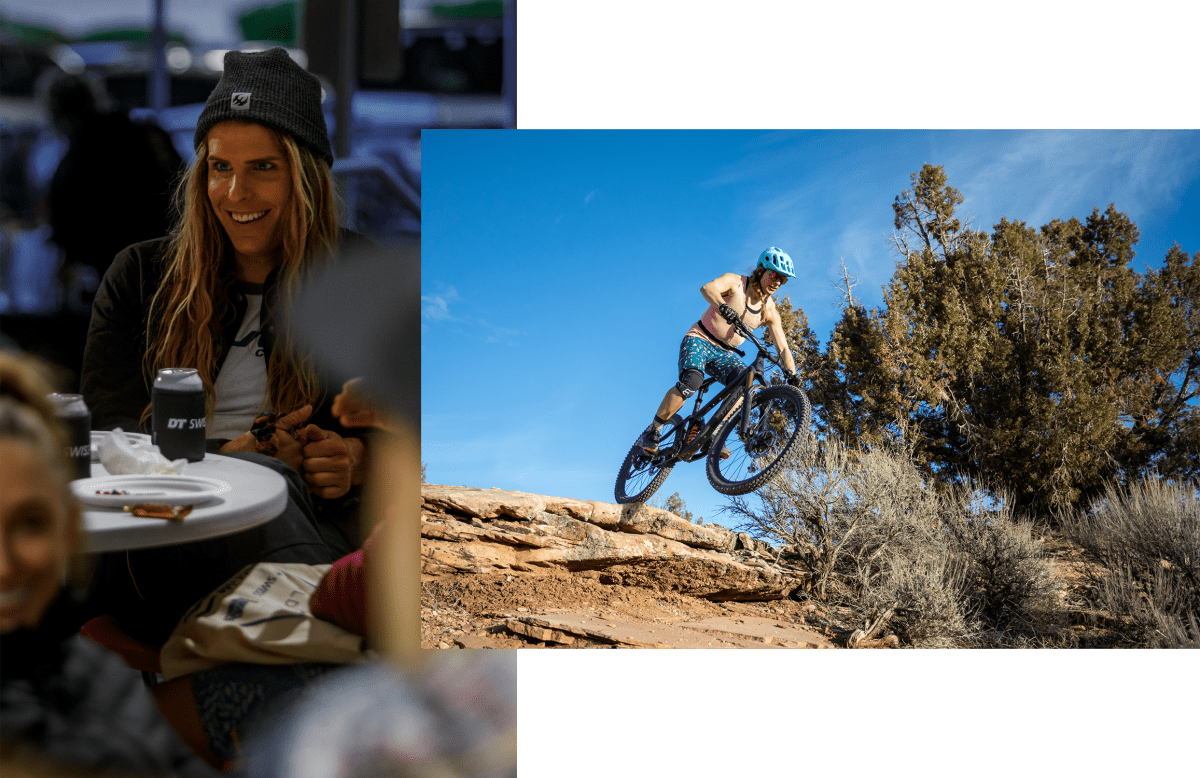 Favorite Bike:
Mach 6 – Playful and compliant, this bike combines two things that usually don't go together and I love it. She can go Mach 9, and send it big, while still offering plenty of pop and personality on trail. She speaks perfectly to my riding style