Pivot Factory Racing + PFR Next Gen
Pivot Factory Racing is coming off their most successful season ever in 2022, the same year the team celebrated its 10th birthday.
It was a season full of highs, from a plethora of podium finishes, being crowned EWS Team overall, and making Pivot Factory Racing history with World Champion Jenna Hastings. The stoke is high going into the 2023 season as the team looks to build on the success of 2022. 
Bernard Kerr
A manager, a racer, a creator, Bernard wears many hats for Pivot Factory Racing and somehow makes it look effortless.
Coming off a season in which he supported Pivot Factory Racing in their most successful season yet, Bernard impressively secured the 5th overall spot in the UCI DH World Cup Series. For 2023 Bernard is most looking forward to the continued development of the Next Gen program.
"I'm excited to watch the Next Gen kids, seeing them and their excitement as their World Cup careers start is amazing to be a part of!"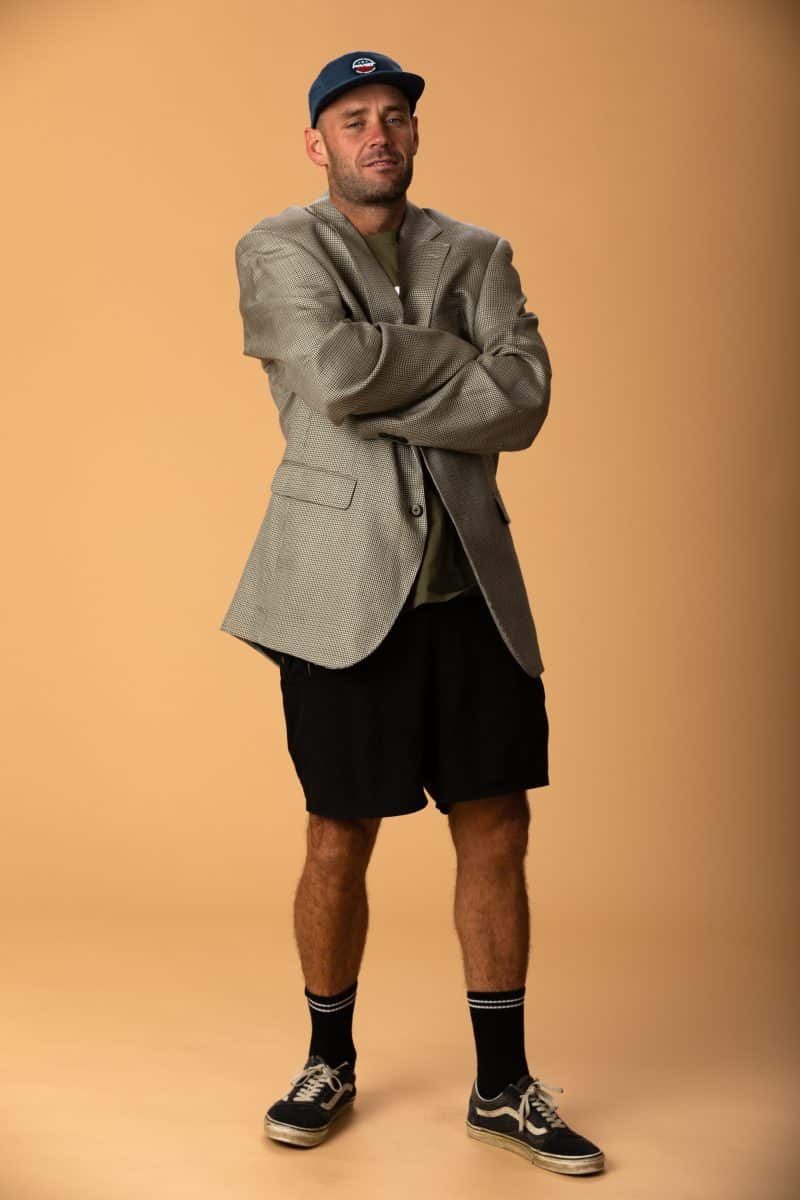 Ed Masters
Creative genius and bonafide madman, Ed Masters, is back for another year of Pivot Factory Racing on the World Series circuit in both the enduro and downhill disciplines. In 2022 we expected ferociously fast finishes and wildly original content from Ed, and he delivered. Consistently finishing in the top 10 and even securing a 3rd place spot in Val di Sole, as well as putting together the extremely creative Jakob Jewett team announcement video with Matt Walker, it is not hard to guess Ed will be back with more in 2023. 
"We're so lucky to do what we do and with the crew we have. The good, the bad, the ugly, it's always such a pleasure to be a part of it!" 
Matt Walker
Half of the Worldwide Wide World of Sports duo, Matt Walker, is back for the 2023 season after a season of "absolute chaos, but in all the best ways." And what an appropriate way to describe it. In 2022 Matt put together one of his most successful seasons yet. Consistently finishing in the top 10, with a 3rd place finish at the Sugarloaf EWS. We are excited to see what 2023 has in store for Matt, and he is too. 
"In 2023 I'm just excited to keep the ball rolling with the PFR team and Next Gen members. New adventures and just being able to do more of what we enjoy!" 
Morgane Charre
Entering her 4th year with Pivot Factory Racing, Morgane Charre looks to expand on the success she had in 2022 and continue with more podiums, and more fun, in 2023. Coming off a season where she secured a podium finish in over half of her Enduro World series appearances, we are stoked to see what Morgane has in store for the 2023 season.  
"I'm simply super excited to be racing again and to battle for that top step." 
Jenna Hastings
In 2023 Jenna Hastings will be throwing her hat into the ring of Elites after making Pivot Factory Racing history in 2022 (Read Downhill Dreams: Jenna Hastings World Champion). She plans to compete in the World Series, in the downhill discipline, and chase the crown for the Queen of Crankworx, where she finished 5th highest in points in 2022. 
"I'm looking forward to everything, the racing, the team, hanging out and traveling. As my first year in Elite, I'm looking forward to mixing it up with the big dogs and seeing where I come out." 
Jakob Jewett
The newest member of Pivot Factory Racing, and older brother to Dane Jewett of PFR Next Gen, Jakob Jewett is excited to hit the racecourse with PFR in 2023. Starting his racing career climbing the junior ranks in the downhill category, he looks to come out strong in his first year with PFR.  
"Nothing puts a bigger smile on my face than when I am on two wheels. My childhood dream of riding bikes professionally is becoming a reality with the Pivot Factory Racing team." 
PFR Next Gen
PFR Next Gen was created with the mission of supporting the development of young riders in a meaningful way.
The program is in its third year and plans to build on the success of last season with more racing and more opportunities. 
Dane Jewett
Dane Jewett is a 16-year-old shredder hailing from Squamish BC. Entering his third year with PFR Next Gen. Dane has been a part of the Next Gen Program since the inception. He spent most of 2022 racing downhill in the Expert: 15-16 category but took an impressive 8th place in the Squamish Enduro. We look forward to seeing what Dane does on the Junior World Cup circuit next year.  
"I am beyond stoked to have the chance to do my first junior year in the World Cup circuit!" 
Ryan Griffith
The other half of the original PFR Next Gen Squad, Ryan Griffith, is a 17-year-old downhill racer, from Squamish BC, with over 10 years of MTB experience under his belt. Ryan took runner-up spot overall at the 2022 Pila iXS DH Cup and looks to put together another solid year of racing in 2023. 
"It's been my dream to be racing in the World Cup and for it to be happening, it's unbelievable" 
Teagan Heap
The youngest member of PFR Next Gen at 15, Teagan is entering her second year with the team. Last season was filled with firsts for her, from racing overseas to entering several pro events. As well, Teagan is the only rider on the PFR or Next Gen teams hailing from the United States. We look forward to seeing what Teagan can do in 2023.    
"I am really looking forward to the 2023 season. It's going to be so much fun hanging out, racing and riding with everyone!" 
Emilie Siegenthaler
Pivot Next Gen liaison, mentor, no matter how you say it, Emi is an integral part of the Pivot Factory Racing and Next Gen teams. Working closely with Jenna Hastings last year, Emi was key to the success Jenna had in 2022. We are so excited to see what both PFR and the Next Gen teams accomplish with Emi's guidance in 2023.  
"I'm looking forward to seeing how Jenna will handle her first elite season in World Cup Downhill." 
WHAT MAKES A PIVOT A PIVOT?
Latest Articles