"

Hi I'm Brice Shirbach, and I ride bikes in the woods for a living. I'm an incredibly proud father of three kids, Logan, Henry, and Hazel alongside my beautiful and amazing wife, Megan. We also have a giant blonde ball of fur, Burke, our golden doodle.
I am likely the only professional mountain biker in the state of Delaware, and while racing for me has taken a backseat to adventures and storytelling, I still train and work very hard as an athlete so that I can confidently tackle whatever kind of trail and terrain is in front of me. My primary goal and motivation is to encourage people to see the world aboard two wheels, and to push their own boundaries and comfort levels on the trails. Additionally, I work hard to humanize MTB advocacy and stewardship, and genuinely believe that bikes can and will change the world. 
2022 will be my 7
th
year as a Pivot athlete, and I can't imagine throwing a leg over any other bike. I'm a lifer.
"
- Brice Shirbach
Brice Shirbach
Hometown:

Wilmington, DE
Occupation:

Gravity-centric 

MTB

 adventurer?
Favorite Trail:
Oh man this is 
really tough
. I think if I had to ride one trail for the rest of my life, I'd choose…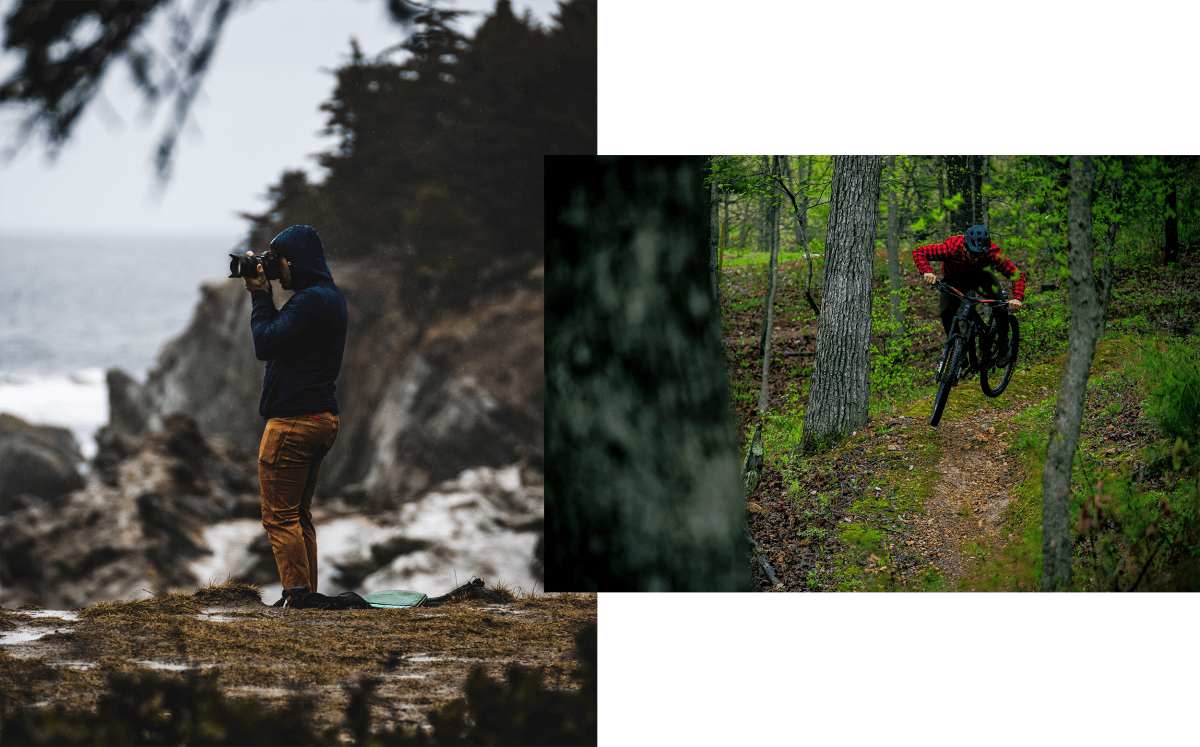 Favorite Bike:
Trail 429 E

nduro

 spec: it's super nimble and responsive, and really allows for me to get the most out of any trail I might be riding. It's as close to a quiver killer as you can get