Fox Live Valve:
A Partnership in Pushing Performance
At Pivot, we push the envelope and with a creed like Performance Redefined, we must.
So, when approached with the opportunity to be one of the first partners in Fox's foray into electronic MTB suspension system, we jumped at the opportunity to push the industry's conventional standards. 
We are currently offering a complimentary upgrade to Fox Live Valve on any Pro or Team level builds. If you are interested in securing a complimentary upgrade, contact a dealer near you!
Find Your Dealer
Electrifyingly Innovative
The first of its kind, Fox Live Valve is a responsive electronic MTB suspension system that, in real–time, reads the trail and optimizes the suspension to best suit current conditions. Partnered with our proven dw-Link suspension platform, it creates a whole new way of experiencing the trail.  
https://www.youtube.com/watch?v=J_zn2IOSynQ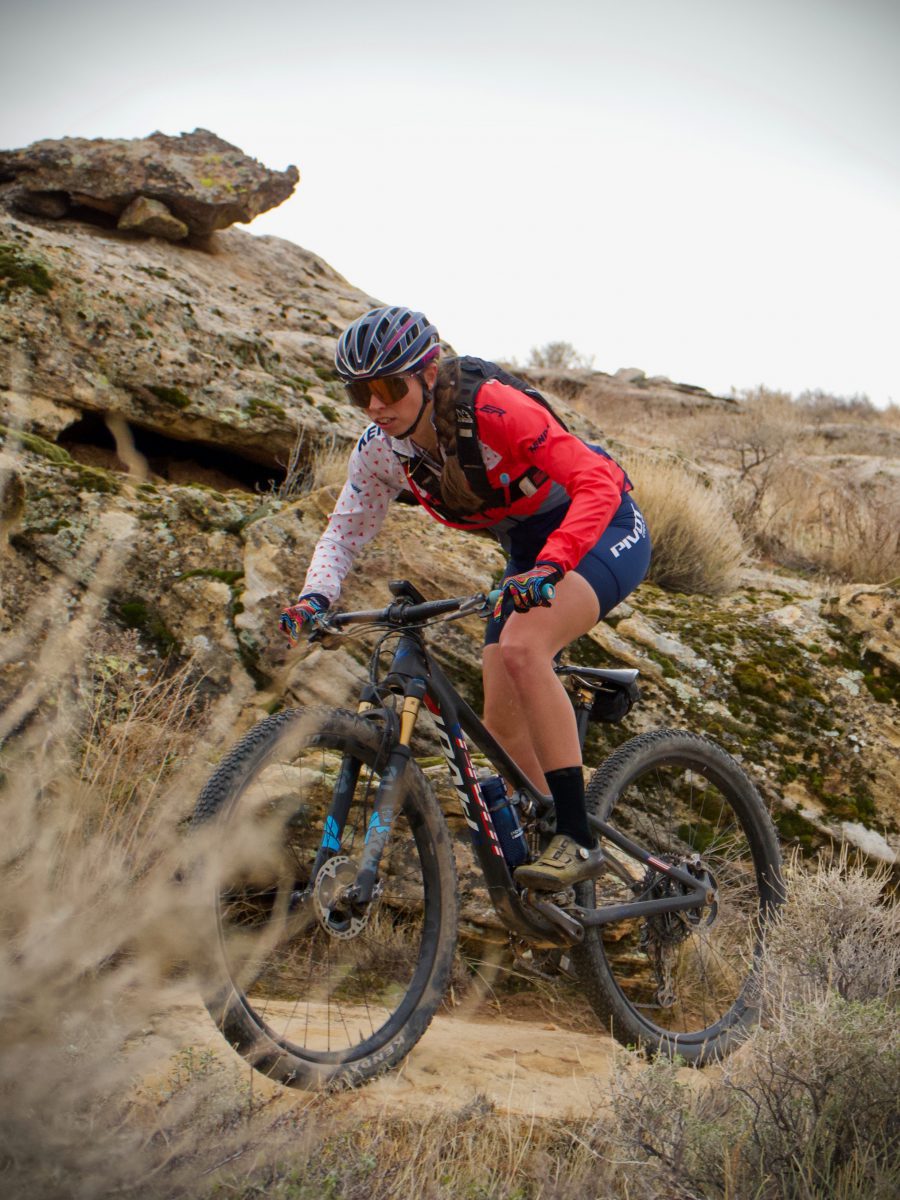 Where Innovation Meets the Trail
Fox Live Valve takes the work out of dialing your suspension, so whether at the bike park or on trail, you can focus on riding.  
Fox Live Valve achieves this feat with built-in sensors that transmit terrain and rider inputs a thousand times per second. The on-frame controller then separately adjusts both fork and shock to the ideal settings for the terrain under the tires. These real-time adjustments create the most efficient combination of climbing and descending, ensuring your Pivot is as efficient as an XC bike climbing and descends like a fully opened downhill destroyer.  
Proprietary Tuning
You might assume all Live Valve suspensions are tuned the same, however the tuning per model and intended use are radically different and done with painstaking attention to detail. For example, our engineers went through 16 different tunes, on the Trail 429, before finding the one that paired perfectly. 
The Live Valve Technology
Controller: This is where the magic happens. The controller monitors terrain at a blazing rate of a thousand times per second and can adjust the suspension in less than the blink of an eye, or three milliseconds.  
Battery: The battery for the Fox Live Valve system is mounted on the controller. This battery can be charged with a standard micro-USB and takes 1.5 to 2 hours to reach a full charge. Battery life may vary depending on terrain; however, the average battery life lasts between 16 to 20 hours.  
Calibration: Ideally, your bike will be calibrated when it arrives to you to ensure all sensors are functioning properly. Calibration can be done anytime and should only need to be done once unless replacing any sensors, the controller, or changing the fork travel.  
Set Up: The Live Valve system should be turned off during set up. Setting sag and rebound is identical to a standard fork and shock, with open mode low-speed compression damping being tuned via a 3mm hex on the fork and shock.  
For more information and downloadable guides on Fox Live Valve technology, please visit the Fox Live Valve information page HERE.
WHAT MAKES A PIVOT A PIVOT?
Latest Articles